Daniel Anderson
Daniel Anderson, BRT Affiliate

Daniel Anderson-Video Interview

Daniel Anderson earned his PhD in March of 2015 from the University of Oregon, department of Educational Methodology, Policy and Leadership. His dissertation focused on parsing variance in students' within-year mathematics growth between students, classrooms, and schools, using a Bayesian estimator with moderately informative priors. 
He has recently led the design, development, and teaching of a five-course graduate-level specialization in data science and computational approaches to social science research.
Daniel is primarily interested in data science, broadly defined as the intersection between computer science and statistics, as applied to large-scale research in education. He is particularly interested in issues of equity, including large-scale and geographic variability in achievement gaps. Much of his current work is available on his personal website: https://www.datalorax.com
---
Data Science Initiative Seed Funding Program Grant

April 2020

Community Health and School Readiness: Closing the Gap

A team of researchers in the College of Education will use a new grant to look at why some groups of children are at risk for performing more poorly in school.
Known risk factors contribute to poor academic achievement; poverty, exposure to environmental toxins, and minority ethnicity or racial status are just a few. By identifying the challenges associated with lower academic achievement before children enter kindergarten, researchers hope to reduce systemic inequities and improve outcomes from education into adulthood.
Daniel Anderson, Leilani Sáez and John Seeley received a $50,000 grant from the Office of the Vice President for Research and Innovation to launch the research project "Community Health and School Readiness: Closing the Gap." They used the seed funding to hire a graduate student to assist with data collection, which will allow them to identify risk factors contributing to poorer academic outcomes for some groups of children.
The study will primarily examine economic gaps, especially pertaining to Oregon students. Studies have shown that students from lower socioeconomic backgrounds generally perform worse in school than students from higher socioeconomic backgrounds.
Whatever the cause of the gaps, experts say, they lead to disadvantages not only in education but also in life.
"Part of the problem," Anderson said, "is these gaps are actually present upon kindergarten entry."
A primary focus of the project is promoting kindergarten readiness. Readiness will be measured by reading and math scores, as well as scores on interpersonal and self-regulation tests. Researchers hope that sending well-prepared students into kindergarten will reduce the development of achievement gaps.
Emerging research shows that early intervention in addressing achievement gaps effectively changes the trajectory of children's lives. Confronting risk factors while children are most responsive to change leads to better long-term outcomes.
"Our project aims to help these types of prevention efforts by more precisely identifying neighborhood disadvantage and other early adverse risk factors associated with children's underachievement in school," Sáez said.
Right now, the team's research is exploratory. Team members are pulling data on rates such as poverty, neglect and abuse and comparing them across geographic zones. When the data collection is complete, the team will create models to determine how social factors can predict life outcomes.
After identifying combinations of risk factors that lead to achievement gaps, the team hopes to work with existing organizations to help address children's specific needs. Organizations like the Department of Human Services and social service agencies are effective in their interventions, but they often operate on limited resources.
Anderson, Sáez and Seeley want to identify trends that cause poor outcomes and then determine how to target resources most effectively to resolve existing risk factors.
"We're trying to help build some sort of system where we could better target and identify where people are going to go to actually provide the services," Anderson said.
Addressing this problem at only the community level, however, will not create change significant enough to effectively tackle the problem. Instead, researchers have found that a response from both communities and schools is necessary to close achievement gaps.
Anderson anticipates continuing to apply for funding to continue his research because it will take time to meaningfully address its causes.
"I'm just going to keep applying for funding as long as I can, so I don't see an end in sight," Anderson said.
—By Meghan Mortensen, College of Education

---
Headliner – Dr. Daniel Anderson
June 2018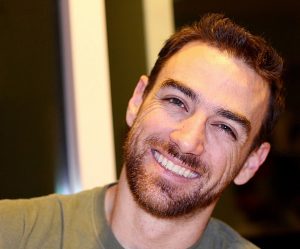 Daniel Anderson, Research Assistant Professor at BRT, is leading a new set of data science courses through the University of Oregon's College of Education. Building off the success of prior offerings, Daniel is now planning to offer a three-course sequence this year (during the fall, winter, and spring), which may be extended with two additional offerings during the fall and winter of the 2019-2020 school year. The course offerings heavily emphasize working with data programmatically, transparent and reproducible workflows, and visualizing and communicating data, all through the statistical computing environment R.
"I started learning R during my doctoral studies because it just kind of seemed like the thing to do", Daniel says, "but it has completely changed my life – not just in the way I work with and think about data, but in terms of opening my eyes to an entirely different world I didn't even know existed and providing me opportunities I never expected."
A big part of the world Daniel had previously not interacted with, is the free and open source soft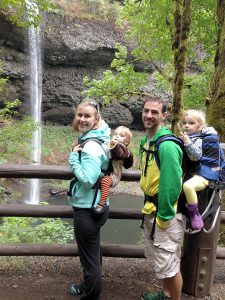 ware community, or FOSS. As a beginner, Daniel says these communities can often be intimidating, but he insists that the R community is different.
"Just go on twitter and be a lurker." He suggests. "Search around using the #rstats hash tag and you'll see a community that is absolutely committed to welcoming users at all levels, including absolute beginners."
But the welcoming community also extends beyond just skill levels. 
"One of the biggest problems in the tech community – of which R is a part – is the lack of diversity. But the R community is doing everything they can to combat this. There's an organization call R-Ladies, for example, that has chapters all across the world. In large part because of this group, R meetups and conferences are generally much more gender-balanced than other areas in tech. They're an incredibly important group and integral to the community."
It's part of this focus on inclusion and diversity that Daniel says makes him so passionate about R. As a former elementary school teacher, and a self-identified teacher-at-heart, Daniel says his excitement about R and the community naturally lead him to want to lead courses around the content. He is quick to point out, however, that the benefits of R go well beyond the supporting community. He is a strong proponent of FOSS generally, and fundamentally believes it can and should help shape the way science is conducted.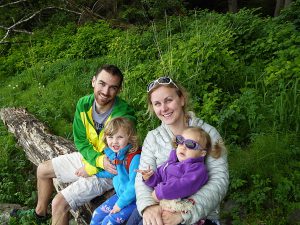 "Programming with R inherently makes your data analyses more transparent because you have a running record of all the steps you took for that analysis. If you're operating within a FOSS framework, then theoretically anybody should be able to replicate your analysis if they have access to your data. That's a fundamentally different way of thinking about a research paper – not as a presentation of some findings, but as a show-all that encourages active collaboration from others. R is helping make this a reality, and much more accessible, through tools developed by the community".
Daniel is part of that community developing tools. He recently developed a new R package called slidex, which he qualifies is a work in progress, but helps people convert Microsoft PowerPoint slides to an open-source (and beautiful) HTML format through basic R code (see the in-progress development here: https://github.com/datalorax/slidex). Yihui Xie, one of the most important people in the R Community, having developed multiple packages for weaving together code and text, said slidex is "the most creative and beautiful magic I have seen in the rstats world this year!".
Daniel has an active blog, which can be found at http://www.datalorax.com, along with more information on his recent publications, presentations, and teaching.
---
Daniel Anderson Promoted to Research Assistant Professor
June 2018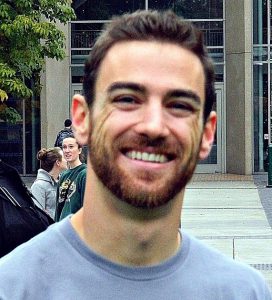 Daniel Anderson, Ph.D., has been a mainstay of the research team at Behavioral Research and Teaching since 2009, when he was hired as a Research Assistant soon after earning his Masters from the University of Oregon's Educational Leadership program. Over the years, he has steadily progressed in both his expertise and his contributions not only to BRT but to the field of educational research more generally, moving from Research Assistant to Research Associate, and most recently, to the rank of Research Associate Professor.
Dr. Anderson was one of the first University of Oregon faculty to embrace the statistical computing language R, which he has used to great success in vertical scaling initiatives for the Florida Center for Research in Science, Technology, Engineering and Mathematics, as well as for the University of Oregon's Early Childhood CARES, and the statewide large-scale alternate assessments for students with significant disabilities in Pennsylvania, Alaska, and Oregon.
In addition, Dr. Anderson was the first to teach R classes at the University of Oregon, helping to mentor graduate students and faculty alike through the steps of adopting this data analytic tool. His efforts in this area were recently recognized when he was appointed to develop and teach the College of Education's first three courses on data science.
Dr. Anderson has had ten articles published in peer-reviewed journals, with four additional submissions currently under review. He has made 27 presentations at National and International research conferences and has published 54 technical reports.
Most recently, Dr. Anderson was honored at the 2018 American Educational Research Association for his outstanding service as a peer reviewer for the journal Educational Researcher.
Congratulations, Dr. Anderson, on your promotion. We look forward to continuing to celebrate your successes for years to come!
---
Daniel Anderson, Ph.D., Star Reviewer!
March 2, 2018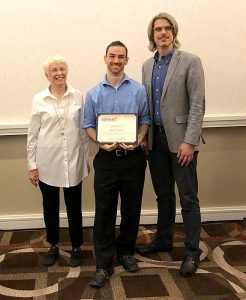 BRT Research Associate Daniel Anderson, Ph.D., will be honored at the 2018 Annual Meeting of the American Educational Research Association (AERA) for his outstanding service as a peer reviewer for the journal Educational Researcher.

Dr. Anderson began working for Behavioral Research and Teaching soon after graduating with his Master's degree from the University of Oregon in 2009 and has been an integral part of the BRT team ever since. He earned his Ph.D. in 2015 and subsequently completed a one-year postdoctoral experience at the Center for Teaching and Learning, before accepting a position at BRT once more.

His service in BRT has included managing Institute of Education Sciences grant-funded projects, providing statistical and psychometric assistance developing and scaling both statewide alternate assessments for students with significant disabilities and Curriculum-Based Measures in mathematics and literacy, and mentoring colleagues and graduate students interested in learning how to use the statistical software R.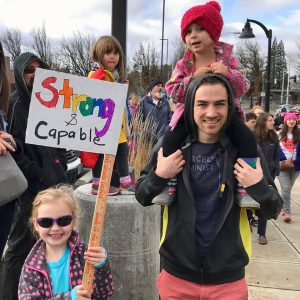 Dr. Anderson has published nine peer-reviewed journal articles and a book chapter as well as 54 technical reports. In addition, he has made 25 presentations at major research conferences.
Dr. Anderson reviews articles for the following journals:
Educational Researcher
American Educational Research Journal
Reading Research Quarterly
Remedial and Special Education
Educational Assessment
Studies in Educational Evaluation
Language Testing
Being selected by Educational Researcher as one of their 2017 Outstanding Reviewers is a tremendous honor, as it reflects consistent high-quality feedback in the reviewing process. The peer-review process is an integral part of ensuring that published research meets strict scientific standards. We're proud that Dr. Anderson's contributions are being recognized so publicly.