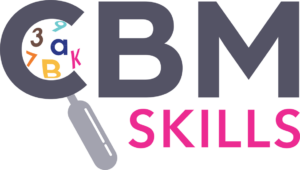 A free program in the easyCBM family is CBMSkills. This system enables students to practice and master standards-aligned math and reading skills so teachers can individualize instruction. Modules progress through major skills that help students prepare for easyCBM's benchmark and progress-monitoring measures. This program is available to easyCBM users.
Gamification and badges with CBMSkills create a fun environment for learning while also providing students with immediate feedback. If you teach Kindergarten through Grade 5, please check it out and register for a free account at CBMSkills.com
We developed CBMSkills in response to educators' requests for assessments with a narrower focus than those available on easyCBM. The CBMSkills assessments measure students' skills in discrete content rather than cutting across standards. CBMSkills provides teachers with diagnostic information to pinpoint specific skills students have mastered as well as skills where further development is needed. Specific skill measures are currently available for Grades K-5 mathematics, Grades K-3 early reading, and Grades 1-5 for reading fluency.