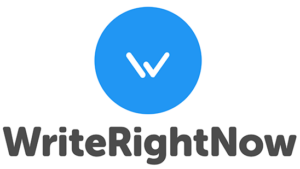 WriteRightNow is a new tool for easyCBM account holders interested in assessing students' writing. This system supports students' writing development and is available to easyCBM users.
Teachers create writing prompts or select writing prompts from the library of available prompts (currently limited to secondary school grades), load support materials (graphic organizers, rubrics, etc.) to help scaffold the writing process for students, and are then able to assign the writing prompts to students and provide feedback on drafts and final products. You can access the WriteRightNow! writing tool at WriteRightNow.com or login to your account and click on the Admin link and scroll to the bottom of the page.
It is and will remain a free program for teachers. But we have added four new features only available to Deluxe users: a plagiarism checker, teacher groups that allow you to share writing prompts, student peer editing capabilities, and 'Best of Show' to share exemplary writing responses with students.
• EasyCBM Deluxe or District users can upgrade to WRN Deluxe for free by using a link available after logging into your easyCBM account.
• If you do not already have an EasyCBM Deluxe account, first sign up for one by visiting easyCBM.com (an annual subscription is just $49.99). Visit the WRN help desk topic WRN: How to upgrade to Deluxe.