Shawn Irvin
Shawn Irvin, Research Associate Professor
P. Shawn Irvin graduated with a PhD in 2015 from the Department of Educational Methodology, Policy and Leadership at the University of Oregon (UO), specializing in assessment and measurement. Shawn currently works at Behavioral Research and Teaching (BRT) in the College of Education and was promoted to Research Associate Professor in summer 2023.
Prior to joining UO/BRT, Shawn worked in diverse educational settings, elementary through graduate –– previously earning a M.S. in Educational Leadership and Ohio principal/teacher licenses from Antioch University and a M.S. in Geology/Geochemistry from Miami University.
Shawn's research and development in education centers on the intersection of measurement, assessment, instruction, & equity. He primarily focuses on how student-, classroom- and school-level data can be systematized, accessed, modeled, and visualized in novel ways to support improved teacher and student outcomes (e.g., targeted professional development, reduction in negative impact from disability, and increasing accessibility in PK-12+ settings). His current work, funded through federal grants and state department contracts, includes development and implementation of statewide alternate assessments in Oregon and Virginia, and leverages quantitative and qualitative approaches, innovative technologies, and design-based, practitioner-driven development cycles. Specifically, he works to link assessment data and instruction to improve accessibility and academic outcomes for struggling students, especially those experiencing significant disabilities. Collaboration with researchers, practitioners, state departments, and community partners is an integral component to his work and essential for practical, lasting impact.

Shawn Irvin_Vita                   
---
Shawn Irvin promoted to Research Assistant Professor
June 2018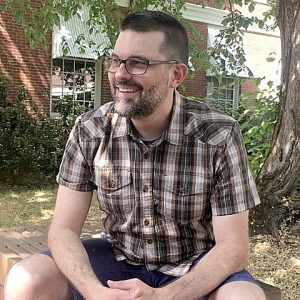 In recognition of his increased presence as a researcher with an independent line of research, P. Shawn Irvin, Ph.D., was recently promoted to the rank of Research Assistant Professor. Dr. Irvin first started working for Behavioral Research and Teaching (BRT) at the University of Oregon as a doctoral student, where he quickly took the lead on several large research projects. He earned his Ph.D. from the University of Oregon in 2015 and was asked to continue on at BRT as a Research Associate.

While still a graduate student employee, Dr. Irvin led a large team of researchers and practitioners through the process of item development, managing item development for an array of accessible reading comprehension, vocabulary, and mathematics measures aligned with the Common Core State Standards. These CCSS measures are now a cornerstone of the easyCBM assessment system, widely used across all 50 states as well as in many international locations.

Dr. Irvin also assumed responsibility for running a variety of alignment studies, working closely with the computer programmers at BRT to refine an online tool for conducting such studies. This tool, the Distributed Item Review (DIR), has since been used to support several states' large-scale assessment programs, as well as in a variety of research contexts both at the University of Oregon and at other campuses across the country.

He has contributed significantly to several states' large-scale assessments for students with significant disabilities, working closely with field-based practitioners as well as other researchers to develop, pilot, refine, deploy, and document the technical adequacy of assessment items to assess students with significant disabilities' understanding of science, English language arts, and mathematics.

Dr. Irvin has played a key role on Institute of Education Sciences (IES)-funded grants focused on teacher professional development in the area of using student data for improving student learning outcomes and measurement development. In addition, he has made important contributions to Office of Special Education Programs (OSEP)-funded grants focused on statistical modeling of status and growth in reading, math, and science for students with disabilities and pre-school educator use of student data to drive instructional decision making.

In between running studies and mentoring students, Dr. Irvin has published eight articles in peer-reviewed journals and 30 technical reports. He has also shared his research through 15 presentations at national research conferences.

Recently, Dr. Irvin began has started to seek external funding to expand BRT's focus to include K-12 science education, with grants submitted to both NSF and IES. We are excited about the future opportunities such grant applications will bring and delighted that Dr. Irvin's contributions have been recognized by the University with this promotion.
---
Shawn Irvin, BRT Researcher and EMPL Professor Provide Collaborative Mentoring Experience for Graduate Students
April 24, 2018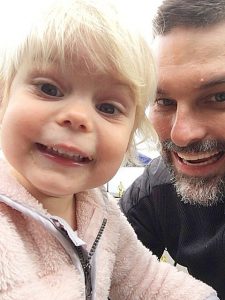 University of Oregon (UO) Associate Professor Kathleen Scalise from the Department of Educational Methodology, Policy, and Leadership department (EMPL), BRT Research Assistant Professor P. Shawn Irvin, and Special Education doctoral student Fahad Alresheed helped coordinate a group of graduate students who worked together to synthesize the literature on accommodations in computer-based interactive assessment tasks for students with disabilities. The collaborative project, which ultimately involved three faculty and eight doctoral students from the UO College of Education (COE), resulted in a publication in the highly-respected peer-reviewed Journal of Special Education Technology.
The goal of the project was diverse. Drs. Scalise and Irvin wanted to find a meaningful way to mentor graduate students through the synthesis and publication process. In addition, they wanted to inform educators, school administrators, policy makers, and assessment developers on the availability and use of accommodations in interactive assessment contexts, particularly in the area of science assessments. Finally, the synthesis provides an empirical foundation for future external funding related to research on accommodation development and application in the area of STEM (Science, Technology, Engineering, and Mathematics), with an emphasis on digital interactive assessment tasks.
The project was a success. Doctoral students from three different UO COE departments (School Psychology, Special Education, and Educational Methodology, Policy, and Leadership) had the opportunity to work together to locate and analyze empirical articles from a variety of sources, mentored closely by faculty from BRT and EMPL—a cross-departmental collaborative model that the researchers hope to replicate in future products. The resulting peer-reviewed publication provides important information for people responsible for ensuring that students with disabilities have access to the supports needed to accurately measure their knowledge and skill in the area of STEM. And, by identifying areas in need of future research and development, the project will serve as a starting point for future grant proposals.
To read the synthesis, please visit:
Scalise, K., Irvin, P. S., Alresheed, F., Zvoch, K., Yim, H., Park, S., Landis, B., Meng, P., Kleinfelder, B.,
     Halladay, L., & Partsafas, A. (2018). Accommodations in digital interactive STEM assessment tasks:
     Current accommodations and promising practices for enhancing accessibility for students with
     disabilities. Journal of Special Education Technology. 
     Advance online publication. doi.org/10.1177/0162643418759340