Daniel Anderson, Ph.D., Star Reviewer!
March 2, 2018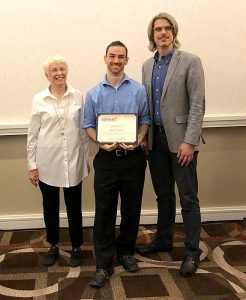 BRT Research Associate Daniel Anderson, Ph.D., will be honored at the 2018 Annual Meeting of the American Educational Research Association (AERA) for his outstanding service as a peer reviewer for the journal Educational Researcher.
Dr. Anderson began working for Behavioral Research and Teaching soon after graduating with his Master's degree from the University of Oregon in 2009 and has been an integral part of the BRT team ever since. He earned his Ph.D. in 2015 and subsequently completed a one-year postdoctoral experience at the Center for Teaching and Learning, before accepting a position at BRT once more.
His service in BRT has included managing Institute of Education Sciences grant-funded projects, providing statistical and psychometric assistance developing and scaling both statewide alternate assessments for students with significant disabilities and Curriculum-Based Measures in mathematics and literacy, and mentoring colleagues and graduate students interested in learning how to use the statistical software R.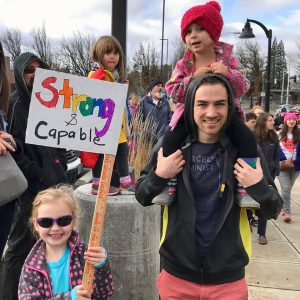 Dr. Anderson has published nine peer-reviewed journal articles and a book chapter as well as 54 technical reports. In addition, he has made 25 presentations at major research conferences.
Dr. Anderson reviews articles for the following journals:
Educational Researcher
American Educational Research Journal
Reading Research Quarterly
Remedial and Special Education
Educational Assessment
Studies in Educational Evaluation
Language Testing
Being selected by Educational Researcher as one of their 2017 Outstanding Reviewers is a tremendous honor, as it reflects consistent high-quality feedback in the reviewing process. The peer-review process is an integral part of ensuring that published research meets strict scientific standards. We're proud that Dr. Anderson's contributions are being recognized so publicly.