Shawn Irvin Promoted to Research Assistant Professor
June 2018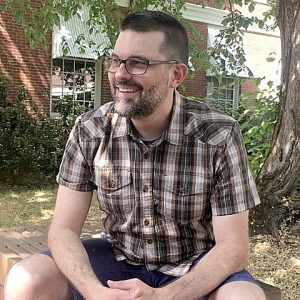 In recognition of his increased presence as a researcher with an independent line of research, P. Shawn Irvin, Ph.D., was recently promoted to the rank of Research Assistant Professor. Dr. Irvin first started working for Behavioral Research and Teaching (BRT) at the University of Oregon as a doctoral student, where he quickly took the lead on several large research projects. He earned his Ph.D. from the University of Oregon in 2015 and was asked to continue on at BRT as a Research Associate.
While still a graduate student employee, Dr. Irvin led a large team of researchers and practitioners through the process of item development, managing item development for an array of accessible reading comprehension, vocabulary, and mathematics measures aligned with the Common Core State Standards. These CCSS measures are now a cornerstone of the easyCBM assessment system, widely used across all 50 states as well as in many international locations.
Dr. Irvin also assumed responsibility for running a variety of alignment studies, working closely with the computer programmers at BRT to refine an online tool for conducting such studies. This tool, the Distributed Item Review (DIR), has since been used to support several states' large-scale assessment programs, as well as in a variety of research contexts both at the University of Oregon and at other campuses across the country.
He has contributed significantly to several states' large-scale assessments for students with significant disabilities, working closely with field-based practitioners as well as other researchers to develop, pilot, refine, deploy, and document the technical adequacy of assessment items to assess students with significant disabilities' understanding of science, English language arts, and mathematics.
Dr. Irvin has played a key role on Institute of Education Sciences (IES)-funded grants focused on teacher professional development in the area of using student data for improving student learning outcomes and measurement development. In addition, he has made important contributions to Office of Special Education Programs (OSEP)-funded grants focused on statistical modeling of status and growth in reading, math, and science for students with disabilities and pre-school educator use of student data to drive instructional decision making.
In between running studies and mentoring students, Dr. Irvin has published eight articles in peer-reviewed journals and 30 technical reports. He has also shared his research through 15 presentations at national research conferences.
Recently, Dr. Irvin began has started to seek external funding to expand BRT's focus to include K-12 science education, with grants submitted to both NSF and IES. We are excited about the future opportunities such grant applications will bring and delighted that Dr. Irvin's contributions have been recognized by the University with this promotion.